BSR Inc, a subsidiary of Accounting Business Solutions, is a pioneer in software enhancement and customization
Sage 50 Barcode Scanner Program
Call for promotional pricing on Sage 50 software upgrades at 800.475.1047
Sage 50 Barcode Scanner Information
EzScanIt is the only fully integrated mobile barcode scanning software for Sage 50. This program uses the information in Sage 50 on a mobile device to save your steps and run in a single solution. The available functions for Sage 50 barcode scanning include receiving Sage 50 Purchase orders, Shipping Sage 50 Sales orders, Performing Sage 50 Physical Inventory counts, and the ability to print barcode labels for any inventory item in Sage 50.
Print barcode labels
Physical inventory counts
Receive Purchase Orders
Ship Sales Orders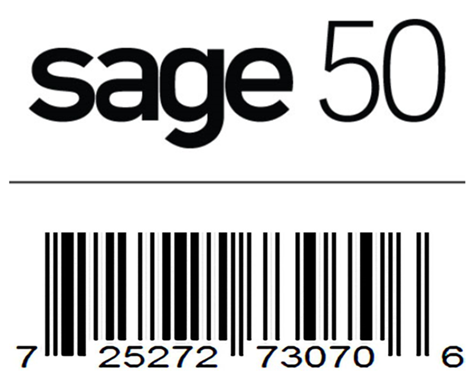 What is a Sage 50 Barcode?
Typically printed on a label to identify a Sage 50 inventory item. A barcode is a method of representing part numbers / SKU data in a visual, machine-readable form. Barcodes represent characters of data by varying the widths and spacing of parallel lines. These barcodes, now commonly referred to as linear or one-dimensional, can be scanned by special optical scanners, called barcode readers.
Learn more about Sage 50 Barcode scanner program Here
Receive Purchase Orders
The Sage 50 Bar Code Module, or EZ Scan-It, allows you to receive purchase orders using the handheld device. The receipts are updated in your Sage 50 company data and the quantity received is added to the current quantity on hand through the Sage 50 Purchase/ Receive Inventory feature.
Ship Sales Orders
Using this feature allows you to ship sales orders using the handheld device and your Sage 50 software. The shipments automatically deplete the quantity shipped from the current quantity on hand through the Sage 50 Sales Invoice feature, streamlining your inventory and thus improving your efficiency.
Steamline Physical Counts
You can reconcile the actual quantity counted and the system quantity on hand by automatically deducting or adding the difference using the handheld device and performing actual physical counts, which is a feature not found naturally in Sage 50. These variances are then recorded as Sage 50 inventory adjustments.
BSR Inc
Sage 50 Bar Code Scanner
The Sage 50 Bar Code Scanner Module, or EZ Scan-It, is available from BSR Inc, a subsidiary of Accounting Business Solutions by JCS. To learn more about enhancing your EZ Scan-It for Sage 50, call 800.475.1047 to speak to a Sage 50 customer support representative.