BSR Inc, a subsidiary of Accounting Business Solutions, is a pioneer in software enhancement and customization
Sage 50 – Sage Peachtree – Accounting Consultants
Sage Peachtree Technical Support – Sage 50 Support
Sage Peachtree Technical Support for Sage 50 Peachtree Accounting Software:
For Great Deals on Sage 50 and schedule your complimentary consultation, give us a call at 800.475.1047. Need to advise or advanced training on Sage Peachtree? We've been here for 30 years helping small businesses be successful. We understand accounting, Sage 50 Peachtree, and have real-world experience we can share.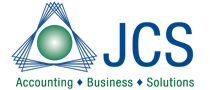 What versions of Sage 50 and Peachtree do you support?
Sage Peachtree DOS
Peachtree for DOS
Peachtree Classic Accounting
Peachtree 2000
Sage Peachtree 2001 version 1 published 2001
Sage Peachtree 2002 version 2 published 2002
Sage Peachtree 2003 version 3 published 2003
Sage Peachtree 2004 version 4 published 2004
Sage Peachtree 2005 version 5 published 2005
Peachtree 2006 version 6 published 2006
Peachtree 2007 version 7 published 2007
Peachtree 2008 version 8 published 2008
Peachtree 2009 version 9 published 2009
Peachtree 2010 version 10 published 2010
Peachtree 2011 version 11 published 2011
Peachtree 2012 version 12 published 2012
Peachtree 2013 version 13 published 2013
Peachtree for Windows
Peachtree Complete Accounting
Peachtree Quantum currently Sage 50 Quantum and Sage 50C Quantum
Peachtree Distribution currently Sage 50 Distribution and Sage 50C Distribution
Peachtree Construction currently Sage 50 Construction and Sage 50C Construction
Peachtree Manufacturing currently Sage 50 Manufacturing and Sage 50 Manufacturing
Peachtree Non-Profit currently Sage 50 Non-Profit and Sage 50C Non-Profit
Peachtree Premium currently Sage 50 Premium and Sage 50C Premium
Peachtree Pro currently Sage 50 Pro and Sage 50C Pro
Peachtree Payroll Support
Sage 50 Payroll Support
Peachtree Inventory Support
Sage 50 Inventory Support
Peachtree Job Cost Support
Sage 50 Job Cost Support
Peachtree Quantum support
Sage 50 Quantum Support
Sage 50C Quantum Support
Peachtree Distribution Support
Sage 50 Distribution Support
Sage 50C Distribution Support
Peachtree Construction Support
Sage 50 Construction Support
Sage 50C Construction Support
Peachtree Manufacturing Support
Sage 50 Manufacturing Support
Sage 50 Manufacturing Support
Peachtree Non-Profit Support
Sage 50 Non Profit Support
Sage 50C Non Profit Support
Peachtree Premium Support
Sage 50 Premium Support
Sage 50C Premium Support
Peachtree Pro Support
Sage 50 Pro Support
Sage 50C Pro Support
Sage Peachtree Frequently Asked Questions:
Question: How do I get Sage Peachtree support?
Answer: To get Peachtree customer service is readily available from Sage Software and consultants around the country that are qualified and experienced to help get your business up and running on Sage Peachtree
Question: How do I properly upgrade from Peachtree to Sage 50?
Answer: From recent versions, it is simple to upgrade, and all your data converts, including your reports and forms. From older versions of Peachtree, you may need to go thru an interim version to get the most recent version. Your custom reports and forms may not convert especially custom reports written using crystal reports. It is possible to recreate them in the most recent version of Sage 50C. The main thing we want to be sure of is your balances before you begin the upgrade the balances you have once the upgrade is complete are the same, and you do not lose any data or have incorrect balances once your upgrade is finished.
Question: Can I upgrade from Sage 50 to Sage 100
Answer: Yes, you can bring over lists and balances. It takes work to bring over transactions but is possible.
Question: Is there Peachtree Data Repair services available?
Answer: Yes There are many steps to perform a Peachtree Company Rebuild if it is being done because you have corrupt Peachtree data Sage 50 Sage Repair services are also available if, for a variety of reasons, you are doing a Sage 50 Company Rebuild
How do you find information and examples of Peachtree Errors and resolve them?
One of the most common Peachtree and Sage 50 errors is the I/O error. I/O stands for input/output errors and indicates that Peachtree, Sage 50, or Sage 100 is more than likely unable to properly read and write to and from your hard drive on your computer or on your server. Troubleshooting will mean you need to check your hard drive for errors.
Sage 50 Accounting has encountered an unexpected error and needs to close is another widespread error meaning your Peachtree has stopped or disconnected and closed abnormally.
Sage Peachtree error 1603 – Error 1603 problems include computer crashes, freezes, and possible virus infection
Sage Peachtree Sage 50 error code 30 is a printer is not activated
Sage Peachtree Error 1935 Corrupt download or incomplete installation of Peachtree Complete Accounting software
Sage Peachtree Sage 50C error 1920 – check the privileges for your access to Peachtree and network processes you will need to use Peachtree
Peachtree Error – Fatal Error – Unknows Error – Unrecoverable Error – System Error – Technical Error – These are the types of errors you need to make the following notes on. Screen print them if possible, and note what you were doing at the time the error occurred
Peachtree error in file lock table full – this error may require someone with technical experience to help you resolve it and get back to work
Peachtree error reading module 4 – reinstalling Peachtree Complete Accounting-related software could be the answer
Peachtree error you have reached the maximum number of users – You have reached the maximum allowed connections to Peachtree Accounting. Please restart Peachtree when one of the other users has disconnected
Peachtree user I/O error on file UserPREF.DAT – ERROR the file could be damaged, or the Drive is mapped incorrectly
Peachtree Accounting Sage 50 error loading dll – as always, make sure you have a backup of your company data files. Then see if this helps to resolve this issue once the process has been completed. Reboot your computer to release any files that may have been locked
Sage 50 database size limit – there is a recommended size limit.
Sage Peachtree error means the printer is not active
Sage Peachtree error may mean you are attempting to print to the old Peachtree Sage 50 email writer
Sage Peachtree payroll error – error for the Payroll Formulas **SIT contains the word OF that is not recognized by Peachtree
Sage Peachtree exchange error codes – these require proper installation and configuration to work properly
Peachtree error reading or writing to the file – Peachtree cannot read or write from or to a particular file
Peachtree Accounting error 3110 – Sage does not support 3rd party integration errors
Sage Peachtree exchange error codes – these require proper installation and configuration to work properly
Peachtree error installing pervasive – when pervasive fails to install, make sure you have full network admin rights
Sage 50 balance sheet is out of balance – what can I do because Sage 50 does not allow a one-sided journal entry?
Peachtree error is not a good company – we have seen this before when users can run Peachtree properly on one workstation and install it on a different computer.
Peachtree error unable to determine security privileges this may be due to another user temporarily blocking access to critical files.
Other Sage Peachtree errors:
You may wonder why you were working, and now you have Sage Peachtree error messages.
How did they happen, and how did you fix your Sage Peachtree error?
Other Peachtree Sage 50 and Sage 50C errors that can happen:
Peachtree keeps freezing
Peachtree data corruption in the journalrow.dat file
Peachtree error your database engine is unavailable
Sage Peachtree IO error In EVENTLOG.DAT or AUDITTR.DAT
Peachtree.net errors
Peachtree Error 11
Peachtree error 18
Peachtree error 20
Sage Peachtree error 57
Peachtree error 288
Sage Peachtree error 1935
Peachtree error- an error has occurred in the script on this page
Peachtree Accounting error
The Peachtree error database engine on the computer is unavailable
Peachtree error 1317
Peachtree Error 1339
Peachtree error 1603
Sage Peachtree error 1603
Sage Peachtree error 49153
Sage Peachtree error 8001
Sage Peachtree error 1628
Sage Peachtree error runtime error
Sage Peachtree error 8
Sage Peachtree error 1046
Peachtree error 30
Peachtree error loading company file
Peachtree error code Windows 10
Peachtree error code 20
Peachtree error opening a company file
Peachtree error 3110
Peachtree error 3006
Peachtree error assertion failed
Peachtree error accessing the system registry
Peachtree accounting error message
Peachtree activation error
Sage Peachtree 1639
Sage Peachtree error 1324
Sage Peachtree error 1603
Sage Peachtree error server is busy
Sage Peachtree error 3110
Sage Peachtree error 1628
Sage Peachtree error 30
Sage Peachtree error 49153
Sage Peachtree error 1607
Sage Peachtree error 1628 the system failed to complete the installation
Sage Peachtree error connection to a database is missing
Resolving PDF problems in Sage – How to fix PDF problems in Sage
Peachtree error 1327
Peachtree error loading current company file
Tips and tricks for importing data into Peachtree:
When importing a CSV file into Peachtree, it should check for valid field lengths. You can view the import and export tables to determine which fields in each record are required and which are optional. Additionally, you can also use this view to determine what the value of the field should be.
The options in some fields are numeric, alphabetical, or alphanumeric, while others may need true or false values. An easy recommendation to view the table is to export a sample file and look at the CSV file it creates to determine how you need to populate them. If you need support, this is one area JCS specializes in 800.475.1047
Questions and Answers on Peachtree Import Export:
Question: Can I bring my data from other accounting software into Peachtree?
Answer: Yes
Question: Can I bring data from my online shopping cart into Peachtree or Sage 50?
Answer: Yes
Question: What file types can I use to import data into Sage Peachtree?
Answer: CSV and excel files can both be used
Question: Can I automate importing data into Sage 50 and Peachtree?
Answer: Yes, using the SDK
You may receive these errors while attempting to import into Peachtree Sage 50 or Sage 50C. How resolve Sage Peachtree import and export errors is not difficult, and with the help of a certified consultant, you can be on your way.
Sage 50 Import Export Errors:
Peachtree, an error occurred importing the file
Peachtree import error number of distributions
Sage 50 an error occurred importing the file
Sage 50 import error number of distributions
A time has occurred; please try again
fails due to a 0x80131500 error
run-time exception
Sage 50C, an error occurred importing the file
Sage 50C import error number of distributions
The following files can be imported into Peachtree, Sage 50, or Sage 50C
Accounts receivable
Customer list
Sales journal for sales invoices
Sales orders
Cash Receipts
Contact list
Accounts payable
Vendor list
Purchase journal for vendor invoices
Payments journal for disbursements
Purchase order journal
Vendor Insurance
Payroll
Employee list
Payroll journal employee checks
General ledger
Chart of accounts
General Journal
FAS depreciation – Fixed Asset Depreciation
Budget List
Inventory
Assemblies journal
Adjustments journal
Inventory product catalog
Website Catalog
Work ticket journal
Bill of materials listing
Unit of measure list
Jobs
Job list
Phase list
Cost code list
Bank Account Reconciliation
Electronic Banking
Time and Expense
Time ticket register
Expense ticket register
Sage Peachtree installation Tips and Tricks:
As always, make sure you have a backup of your network installation and Sage Peachtree or Sage 50 company data files before you begin and that your network is in proper working order. It is not recommended to run accounting applications is a wireless environment.
When installing an upgrade to older versions of Sage Peachtree, If you choose to install over the old release, your Peachtree company data will NOT be overwritten. Instead, when you open the company for the first time, you will initiate the. Conversion wizard to update the data files to release.
The second most common cause for this Sage Peachtree error to appear is the manner in which the network drive is shared and mapped. You may not initially encounter this error message after the installation of Sage Peachtree Accounting and may suddenly notice this error after installing a Sage Peachtree Service Release update.
Sage Peachtree installation errors:
Installation Freezes
Peachtree install error 1607
Peachtree installation error
Peachtree install error 1639
Failed to switch Terminal Server to Install Mode
Sage Peachtree error 1639
Peachtree accounting has stopped working
Peachtree installation error 1628
Peachtree error installing pervasive
Peachtree.com support firewall installation tips
Sage Peachtree 50 keeps freezing
Sage 50 hangs on the install
The Peachtree Accounting Software is not installed completely or is corrupt.
Common Sage Peachtree Payroll errors:
Fixing the payroll error exception has been thrown
Payroll tax calculations could not be found
A managed exception was caught
Sage Peachtree 7856
Sage Peachtree error 5006
Payroll is not calculating for any employees
Fix Sage 50 payroll update error
Sage Peachtree Technical Support
Accounting Business Solutions by JCS has been a leading provider of Sage 50 and Sage Peachtree support and data repair services for almost 30 years. Our knowledgeable Sage 50 consultants can help you fix everything from Sage 50 error messages to performance issues with minimal interruptions, enabling you to pick back up where you left off before the error occurred. We have ten locations nationwide and offer support both in-house and remotely, and we also offer a variety of Sage 50 support packages to fit your needs. Our team of Sage Peachtree Sage 50 experts is experienced in all versions of Sage 50, including Sage 50 Pro, Sage 50 Premium, and Sage 50 Quantum, as well as legacy versions such as Peachtree. To get started with Sage 50 support today, call us at 800-475-1047 or email us at solutions@jcscomputer.com.
Sage 50 Frequently Asked Questions
Where can I find help with Sage 50 and Sage Peachtree company rebuilds?
Why are you interested in changing your company information?
Corrupt data
Accounting Periods have changed
To go from Cash to Accrual or accrual to cash
To speed up your Sage Peachtree performance
Peachtree keeps freezing, Sage freezing, data corruption in the journalrow.dat file, database engine is unavailable, Sage Peachtree IO, EVENTLOG.DAT, AUDITTR.DAT, Peachtree.net errors, Fixing the payroll error exception has been thrown, Payroll tax calculations could not be found, A managed exception was caught, error 7856, error 5006, Payroll not calculating for any employees, Fix sage 50 payroll update error, Error 11, error 18, error 20, error 57, error 288, error 1935, error- an error has occurred in the script on this page, Sage accounting error, error database engine on computer is unavailable, error 1317, Error 1339, error 1603, error 49153, error 8001, error 1628, error runtime error, error 8, error 1046, error 30, error loading company file, error code Windows 10, error code 20, error opening company file, error 3110, error 3006, error assertion failed, error accessing the system registry, error message, activation error, error 1639, error 1324, error 1603, error server is busy, error 3110, error 1628, error 30, error 49153, error 1607, error 1628, system failed to complete the installation, error connection to a data base is missing, PDF problems in Sage, fix PDF problems in Sage, error 1327, error loading current company file.
Sage 50 near me, sage peachtree near me, peachtree near me.
New York, City Los Angeles, Chicago, Houston, Philadelphia, Phoenix, San Antonio, San Diego, Dallas, San Jose, Austin, Jacksonville, Indiana, San Francisco, Columbus, Fort Worth, Charlotte, Detroit, El Paso, Memphis, Boston, Seattle, Denver, Washington, Nashville, Baltimore, Louisville, Portland, Oklahoma, Milwaukee, Las Vegas, Albuquerque, Tucson, Fresno, Sacramento, Long Beach, Kansas, Mesa, Virginia Beach, Atlanta, Colorado Springs, Raleigh, Omaha, Miami, Oakland, Minneapolis, Cleveland, Wichita, Arlington, New Orleans, Bakersfield, Tampa, Honolulu, Anaheim, Aurora, Santa Ana, St Louis, Riverside, Corpus, Christi, Pittsburg, Lexington, Anchorage, Stockton, Cincinnati, St Paul, Toledo, Newark, Greensboro, Plano, Henderson, Lincoln, Buffalo, Fort Wayne, Jersey, Chula, Vista, Orlando, St Petersburg, Norfolk, Chandler, Laredo, Madison, Durham, Lubbock, Winston, Salem, Garland, Glendale, Hialeah, Reno, Baton Rouge, Irvine, Chesapeake, Irving, Scottsdale, North Las Vegas, Fremont, Gilbert Town, San Bernardino, Boise, Birmingham
Alabama, Alaska, Arizona, Arkansas, California, Colorado, Connecticut, Delaware, Florida, Georgia, Hawaii, Idaho, Illinois, Indiana, Iowa, Kansas, Kentucky, Louisiana, Maine, Maryland, Massachusetts, Michigan, Minnesota, Mississippi, Missouri, Montana, Nebraska, Nevada, New Hampshire, New Jersey, New Mexico, New York, North Carolina, North Dakota, Ohio, Oklahoma, Oregon, Pennsylvania, Rhode Island, South Carolina, South Dakota, Tennessee, Texas, Utah, Vermont, Virginia, Washington, West Virginia, Wisconsin, Wyoming
The certified Sage 50 consultants at BSR Inc, a subsidiary of Accounting Business Solutions by JCS, have been providing quality Sage 50 Technical Support for over 30 years. To learn more about Sage 50 Technical Support, call the Sage 50 Technical Support hotline at 800.475.1047 to speak to a customer support representative.